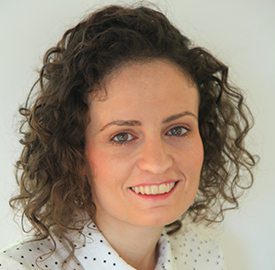 Vice President of Research & Development
Moria Ben Soussan (Ankri) has served as Vice President of Research & Development (R&D) since September 2017.
Moria joined BrainsWay in 2007 and served in multiple roles within R&D prior to her appointment as Vice President. Most recently, she served as head of the Biomedical Engineering Department and Project Management Officer. Before joining BrainsWay, Moria began her career in medical device R&D at Philips Healthcare.
Moria brings with her considerable experience and expertise in regulatory affairs and comprehensive knowledge of brain stimulation technologies. She is driven by a passion to advance the development of BrainsWay's future and existing product line as part of the ever-expanding neurostimulation market.
Moria holds a BSc in Biomedical Engineering from the Jerusalem College of Technology (JCT) with specializations in electro-optics.