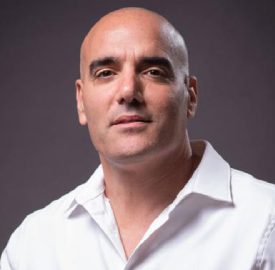 Chief Executive Officer
Hadar Levy has occupied several senior management roles at the Company since joining in July 2014.
Hadar has more than 20 years of experience in management and finance. Prior to joining BrainsWay, Hadar served as a finance manager in the Latin America Division at Amdocs Ltd., where he was responsible for accounting, financial reporting, treasury, portfolio management and finance support for Mergers & Acquisitions.
Prior to Amdocs, he served as Chief Financial Officer & Business Development of Notal Vision, a healthcare company that researches and develops medical technologies for detecting retinal malfunction and deterioration, where he was responsible for all financial functions and led financial rounds of equity including M&A activities with strategic partners. Prior to this position, he served as Controller of GE Healthcare Israel.
Hadar began his career at Deloitte LLP. He holds a BA in Accounting and Economics, an LLM degree from Bar-Ilan University (Tel Aviv, Israel), and is a Certified Public Accountant.